Press Contact

Anne Yatch

Product releases, company news or new trends.

email:anne@sealedmindset.com

direct:619.302.0262

Individuals who are not members
of the press should call the
front desk line: 877.723.7573
Larry Yatch, a graduate of the U.S. Naval Academy and a ten-year veteran of the U.S. Navy SEALs, has been a leader while serving in extreme environments across the globe. Now as an innovator and entrepreneur in the field of personal and family safety and defensive firearms training, Mr. Yatch has revolutionized the industry in his design of Sealed Mindset's Studio, a state of the art educational facility and one stop shop for his "SAF-T" for life program: skill development, awareness training, fitness, and tools. To learn more about Lt. (ret.) Larry Yatch's background, his insight into active shooters in the workplace, his adventurous edu-tainment events, or his inspirational speeches, please email: anne@sealedmindset.com.
Media
January 2013 Concealed Carry Magazine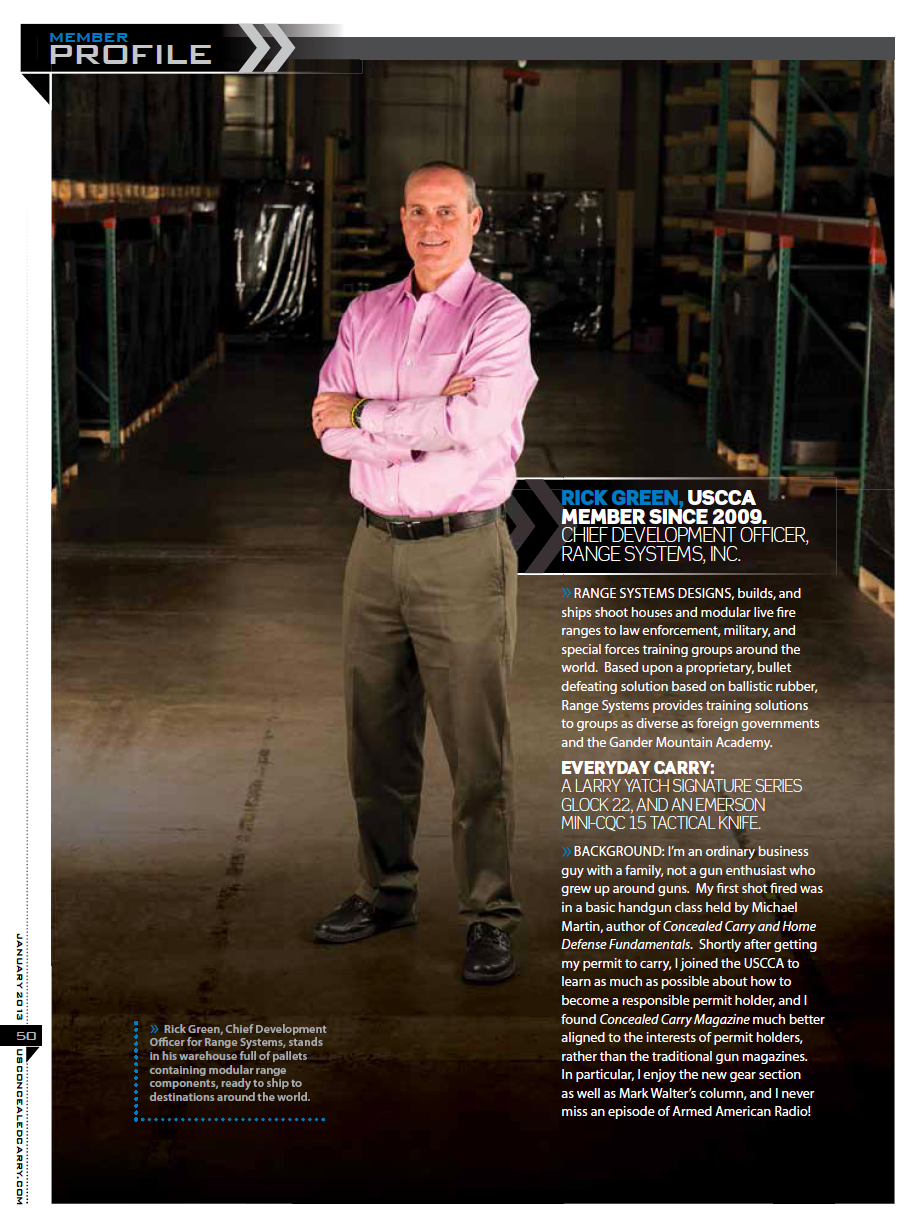 Articles
Hunting Rifles versus Semi Automatics
CBS Minnesota
Star Tribune Article on Date Night
ABC Channel 5 EyeWitness News – Local Man Remembers Former Navy SEAL, Larry Yatch
Star Tribune
Navy Times
Inside Hook
Pioneer Press
Videos
Permit to Carry WCCO Story with Larry Yatch (air date 1/14/13)
CBS Minnesota – Aurora Shooting Insight, by Larry Yatch of Sealed Mindset (08/06/2012):
MPR – Navy Seal Adventure:
Fox and Friends:
KSTP:
Interviews
Interview with Larry Yatch, The Activity #11 Comic Book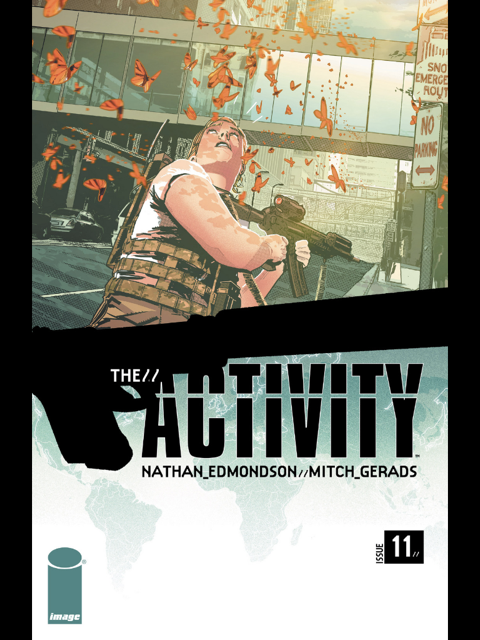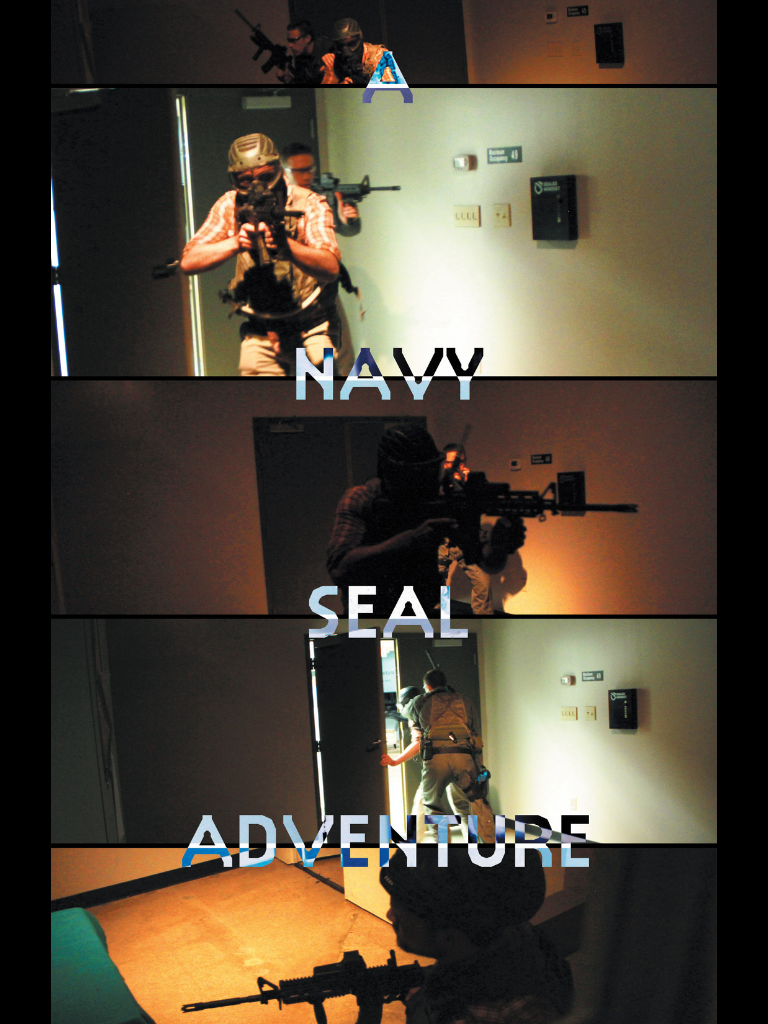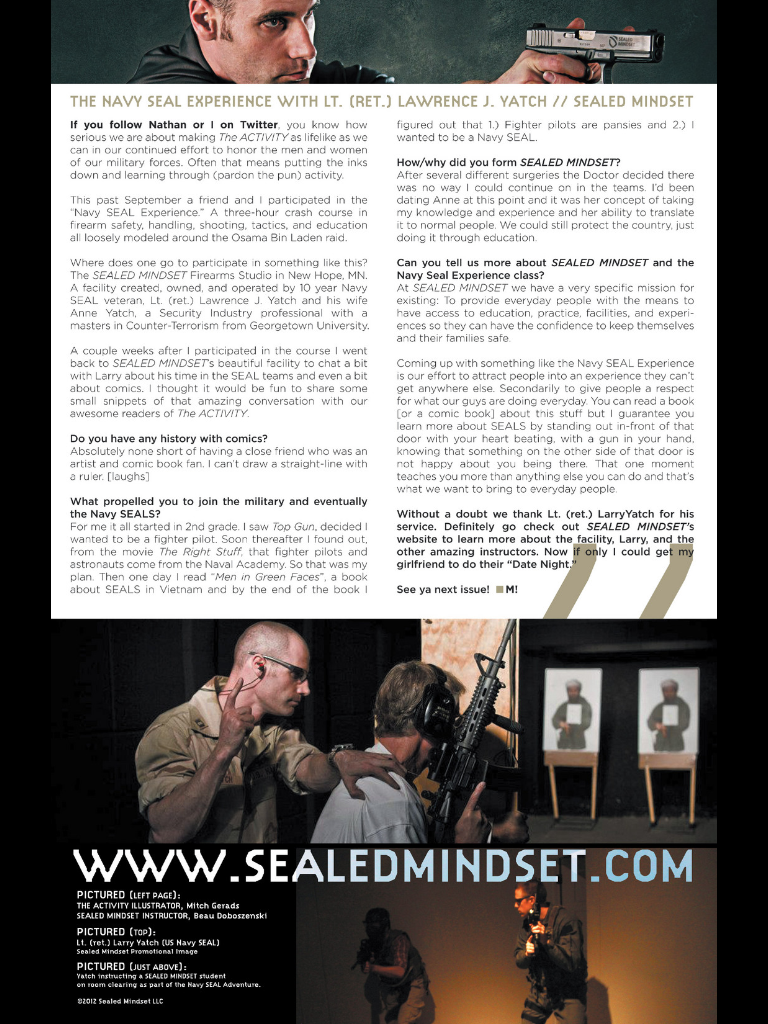 Interview with Lt. (ret.) Larry Yatch about Sealed Mindset's Navy SEAL Adventure. [click here]
Awards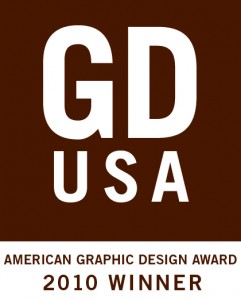 Sealed Mindset Class Downloadable Flyers